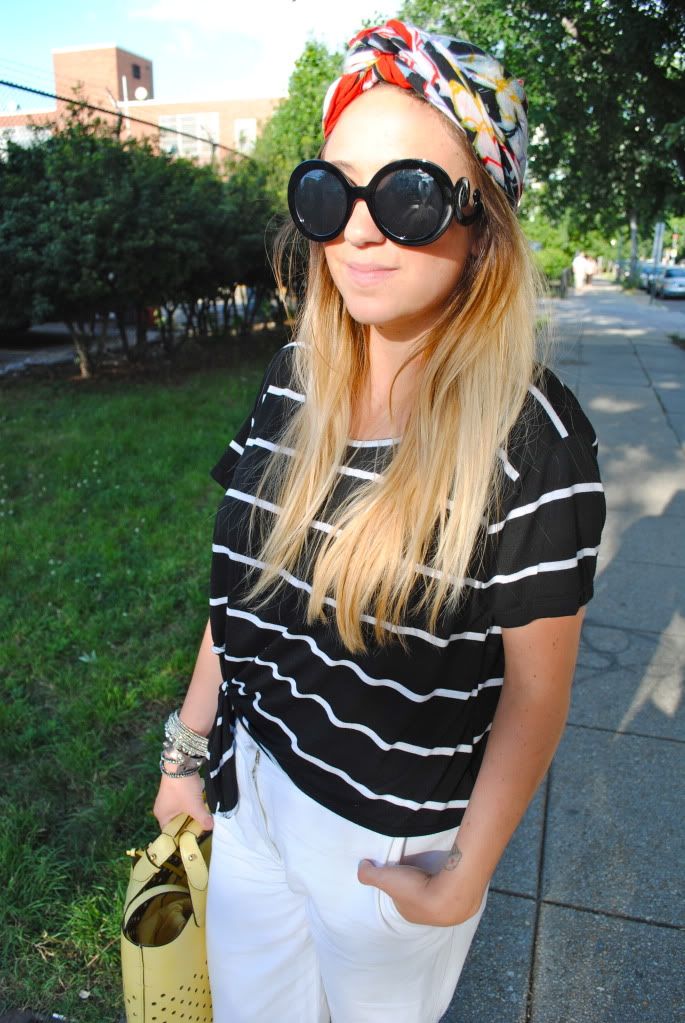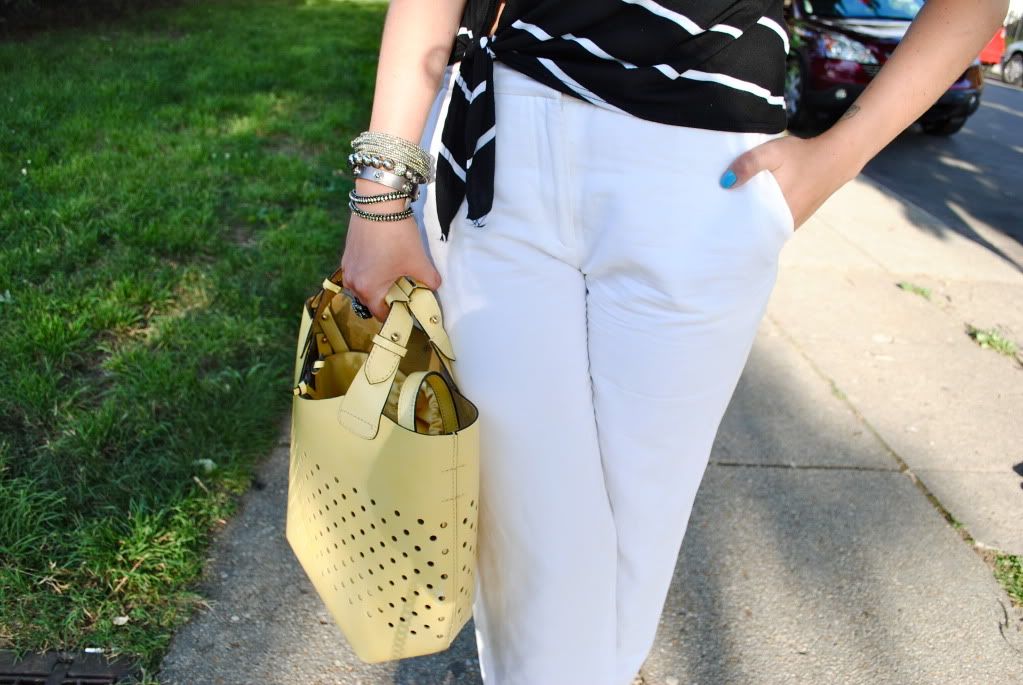 before erika & i leave you for a long weekend at the beach, i thought i would share a one of my favorite beach accessories, the turban. you can buy yourself a trendy turban
here
or
here,
or you can tackle this summer trend using what you already have in your closet.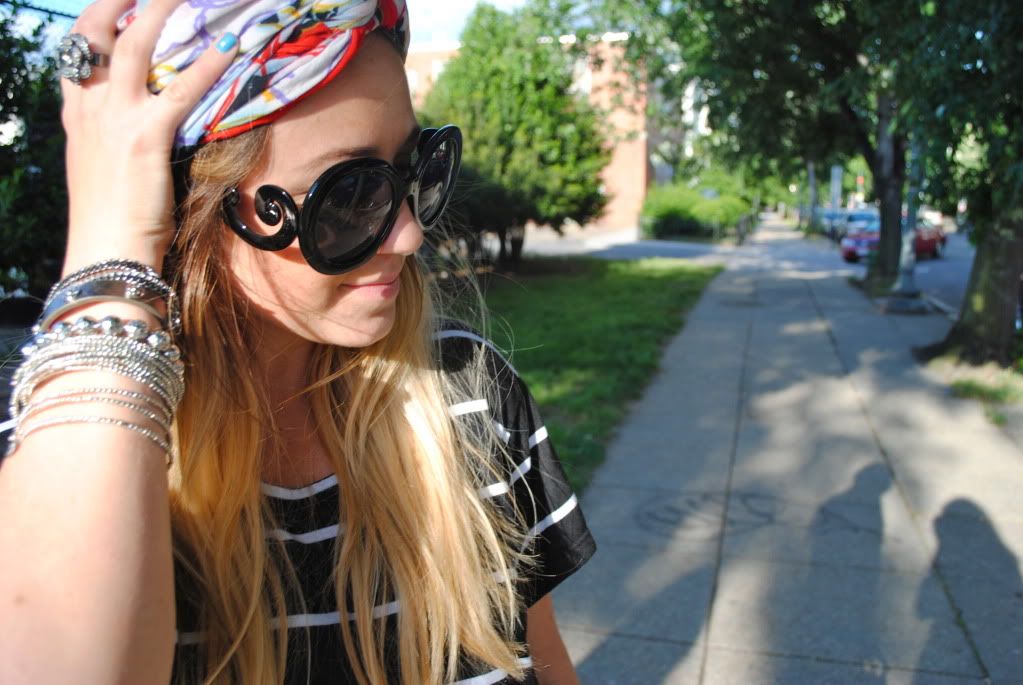 to create your own DIY turban, as i did above, you will first need a square shaped scarf. fold the scarf in half, folding it in a way that it creates a triangle. then, place the triangle-folded scarf on your head, the point in the front. begin crisscrossing the ends, wrapping them around your head as many times as you need to until you can tie a good knot at the end. i prefer my knot in the front, but wherever it happens to land, is just fine!
if you
(hopefully)
end up sporting this summery trend this weekend, we would love to see how.
wishing everyone a great memorial day weekend!
xx