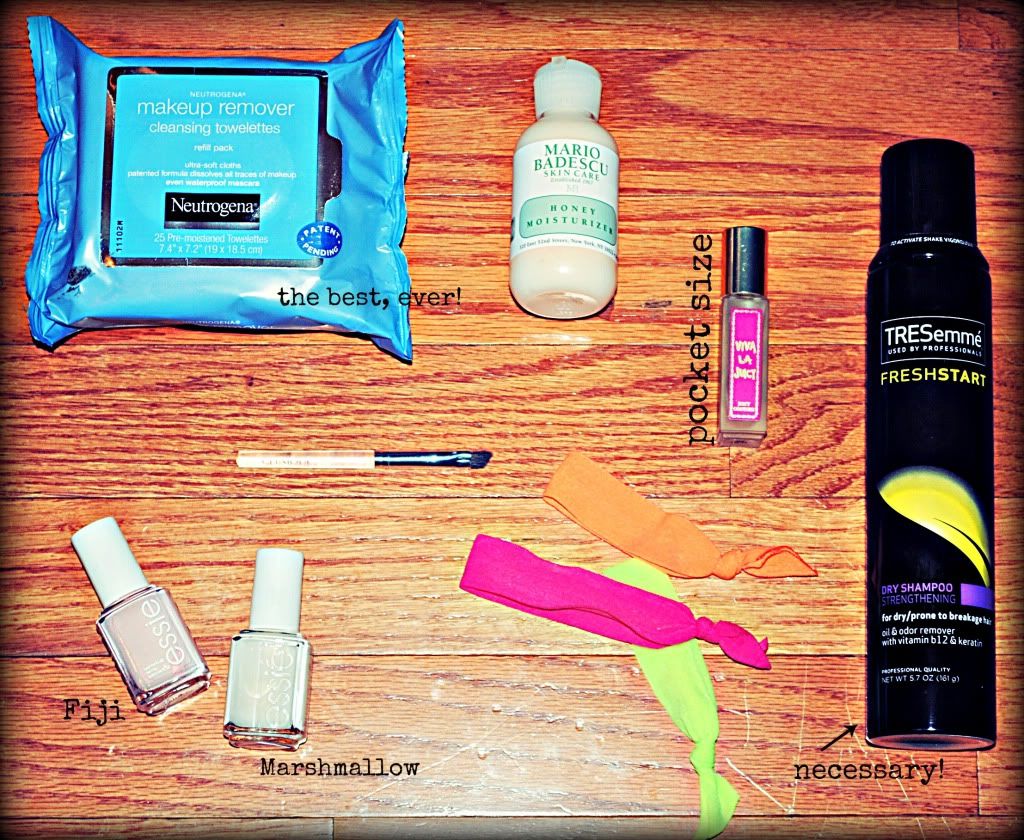 this type of post was last seen here | here it is again | from top left to bottom right | hope you enjoy!
by far, the easiest way to remove your make-up. my bestie introduced me to these on our trip to
vegas
. my favorite part? you don't need a bathroom to remove your make-up. my favorite places to use them are while lying in bed or in the car.
"i don't really know how anyone uses anything else"
- direct quote from the bestie. |
$7
huge shout out to mario badescu for making yet another amazing product. most importantly, this facial moisturizer is great with most skin types. it's also the first moisturizer that i've used that doesn't make my face feel greasy afterwards. my skin looks smoother immediately & it leaves the perfect pallet for under my make-up. i also love their
aloe moisturizer with SPF
for summer time! |
$25
i like to buy smaller portions of perfume so that i can change my scent often. viva la juicy smells amazing & it's the perfect size, i literally carry with me at all times. if you are the on-the-go type like me i highly recommend rollerball perfumes. less spray, more scent. sephora & ulta usually have great selections of rollerball perfumes to choose from. |
$19
my new basic nail colors for spring/summer are
essie fiji
&
essie marshmallow
. fiji is a matte, baby pink & marshmallow is a more sheer yet crisp white. they are both timeless & will complement any outfit beautifully! |
$8
laura mercier makes my favorite
double-end brush
, however many other brushes work well too. i was amazed at how much just shaping my eye brows made a difference in how complete my make-up looked, as
last expressed
earlier this year. i never leave the house without doing them now! i've also received great feedback from friends since i've been
all about the brow
. this is really the best beauty tip i can give any girl. |
$34
i'm not quite sure where these cuties came from, but i'm pretty sure some celebrity started wearing them and they became the newest trend in a matter of minutes. i rave about these on the regular. so comfy & double as bracelets when you aren't wearing them in your hair. cute & functional. i just love! |
$45
if you don't own dry shampoo i don't know how you get through life. if i didnt, i would either have to walk around looking like a grease ball or actually find the time to wash & do my hair every day. i don't know about you, but both options are just not options for me. i really like this one by
batiste
& love this colorless dry shampoo by
oscar blandi
. |
$6 & $25
it's important (and fun) to try out new products
to find those keepers that you really love!

what kinds of products are you using these days?
Bloglovin + Facebook + Twitter