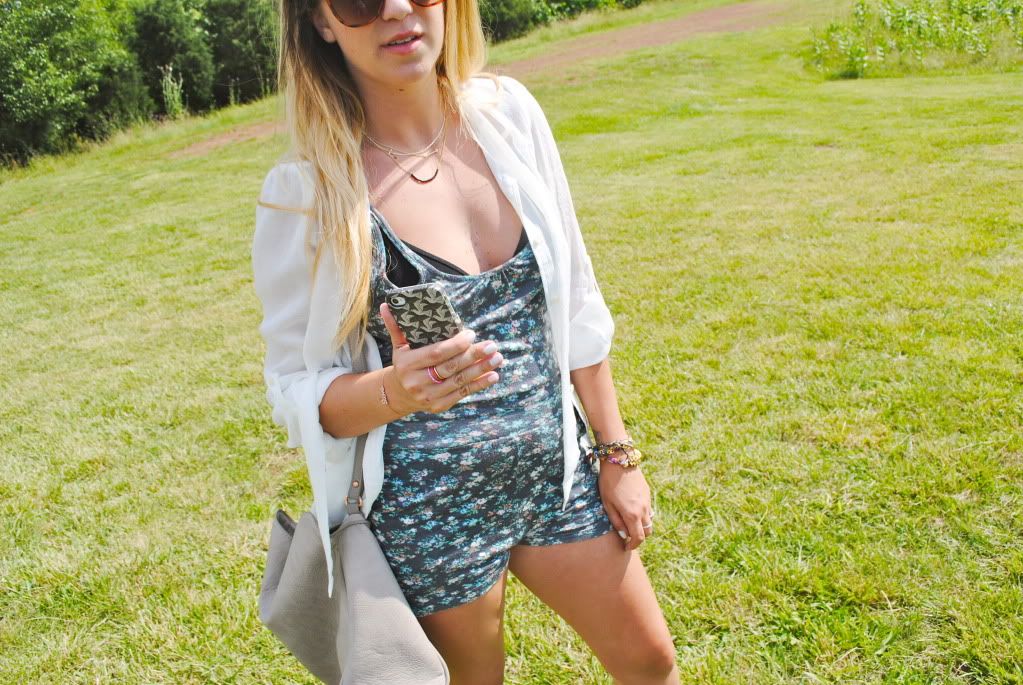 and by 'festival fashion' i mean what i wore to the bull run wine festival, which is only my best friend and I's favorite day of the year, where what we wear is almost as important as what we drink. our festival fashion is very important to us on this day. it's really a free-for-all at festivals, to wear your most hippie-chic outfit and colorful jewelry (or sundress and jack rogers, if you're the masses). we wore rompers, we sat indian style and ate corn dogs, and we briefly had panic attacks when i lost my phone in a field. all typical of your casual, drunken wine festival, better known by its technical term – 'adult power hour for wine-o's.'
isn't she cute? by the way kendall, you're hired.
for more festival fashion inspiration from moi, visit here, here, and here.
Kimchi Blue Romper (love this one)| Loft White Button-Down | Vince Camuto Braden High Heel Boots | Zara Messenger Bag | Stella & Dot, Tinn Lily, She's Unique, Vintage Jewelry
p.s. – have you entered our giveaway yet?